J.U.L.I.A. - Among the Stars
Hersteller: CBE Software

Vertrieb:

Remakes von alten Adventures kommen in letzter Zeit verstärkt in Mode. Baphomets Fluch, Grim Fandango, Monkey Island, Gold Rush!, Gabriel Knight, die Liste ist lang. Doch womit kaum einer gerechnet haben dürfte ist ein Remake des erst 2012 erschienenen Spiels J.U.L.I.A. des tschechischen Entwicklers CBE Software. Nachdem der damalige Publisher Lace Mamba seinen vertraglichen Pflichten nicht nachgekommen war, kündigte der Entwickler den Publishingvertrag Anfang 2013 auf (wir berichteten) und startete eine Indiegogo-Kampagne, um das Spiel technisch aufzupeppen und im digitalen Eigenvertrieb anzubieten. Nun, anderthalb Jahre später, ist das Werk des Zwei-Mann-Teams unter dem Titel J.U.L.I.A.: Among the Stars endlich erhältlich.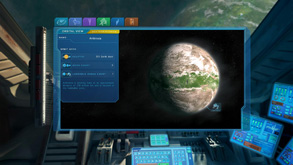 An Bord des Forschungsraumschiffs.


Um was geht es überhaupt in J.U.L.I.A.? Ihr übernehmt die Rolle der Rachel Manners, die zu Beginn des Spiels vom Bordcomputer (die titelgebende J.U.L.I.A.) aus dem Cryo-Schlaf an Bord eines Forschungsraumschiffs erweckt wird. Wo sie genau ist, wie lange sie geschlafen hat und was mit dem Rest der Crew passiert ist, erfahren wir erst im Laufe des Spiels. Zunächst einmal müssen wir in einem simplen, unnötig langen Trial-&-Error-Minispielchen Schäden an Bord reparieren. Ist das geschafft, geht es an das eigentliche Spiel, in dem Rachel, also wir, einen ferngesteuerten Roboter namens Mobot an die Oberfläche verschiedener Planeten eines Sonnensystems schickt und dort die Gegend erkundet.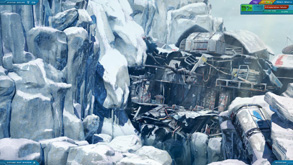 Was ist denn hier passiert?
Was ist denn hier passiert?
Die in hübsch gerenderten Standbildern inszenierten Landschaften und Forschungsstationen werden in First-Person-Perspektive untersucht. Dabei finden wir vor allem Informationen, mit denen wir uns die Geschichte der offensichtlich grandios fehlgeschlagenen Suche nach intelligentem Leben wieder zusammenpuzzeln können. So lesen wir Tagebucheinträge und Chatkonversationen auf von uns gehackten Datapads, untersuchen Gegenstände und Substanzen auf ihre Zusammensetzung, dringen immer tiefer in das Sonnensystem und die Geschichte ein. Das Zusammenpuzzeln dieser Geschichte ist auch die größte Herausforderung im Spiel, denn immer wieder wird der Spieler aufgefordert, diese anhand von vorgegebenen Stichworten (oder Bildern) nachzuerzählen, was schon eine gewisse Aufmerksamkeit erfordert. Ansonsten gibt es noch diverse Minigames und kleinere Denkaufgaben, aber der Fokus von J.U.L.I.A. liegt ganz klar auf der Exploration der Geschichte.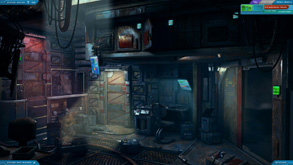 Der ist schon länger tot.
Was hat sich geändert?
Doch was hat sich geändert im Vergleich zur ersten Version? Die erste Änderung sieht man direkt vor dem Spielstart. Statt einer 1024er 4:3-Auflösung bietet Among the Stars dem Spieler die Wahl zwischen einer 720p- oder einer 1080p-Version im Breitbildformat. Doch das ist nur der Anfang. Die Videosequenzen wurden komplett neu gerendert und sehen nun deutlich besser aus. Die Veränderungen machten aber auch nicht am Gameplay halt: So musste man im alten J.U.L.I.A. noch Planeten nach Rohstoffen absuchen und diese fördern. Dieses Element wurde komplett entfernt, und auch die Reparatur-Sequenz wurde komplett ausgetauscht. Die einschneidenste Veränderung ist allerdings am Hauptgameplay vorgenommen worden. Wo man in der alten Version nur ein kleines Sichtfenster auf die aktuelle Szenerie hatte und man seine Aktionen anhand eines Textmenüs auswählen musste, funktioniert der aktuelle Titel mehr wie ein normales Point'n'Click-Adventure, in dem man die Gegenstände direkt in der bildschirmfüllenden Grafik anklickt. Ein himmelweiter Unterschied. Das einzige, bei dem es wohl keine signifikante Veränderung gab, ist die Geschichte, die in großen Teilen die gleiche wie im Original ist.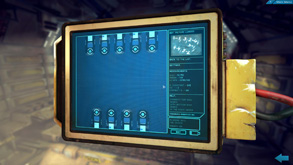 Eines der wenigen Rätsel im Spiel.
Augen- und Ohrenschmaus?
Im Weltall hört dich keiner Schreien – zumindest kein menschliches Wesen. Trotzdem gibt es viel und gute englische Sprachausgabe, immerhin unterhalten sich Rachel, J.U.L.I.A. und auch Mobot untereinander. Gerade manch lustige Bemerkung von Mobot bringt Humor in das anderweitig doch recht morbide Spiel. An einer deutschen Übersetzung sowohl der Texte als auch der Sprachausgabe wird derzeit fieberhaft gearbeitet. Diese soll im ersten Quartal 2015 veröffentlicht werden. Die Videos hatten auf meinem Rechner mit etwas Tearing zu kämpfen, vor allem im Intro ist das aufgefallen. Trotzdem ist es dank der detaillierten Rendergrafiken ein sehr schön anzusehendes Spiel in der neuen, aufpolierten Fassung. Sehr gut gefallen uns aber auch die Soundeffekte und die Musik.


Info

Die deutsche Übersetzung


Was Jan Kavan auf unserer Adventure-Treff-Party 2014 in Köln verkündete, wurde nun endlich wahr: J.U.L.I.A.: Among the Stars ist jetzt als komplett lokalisierte und synchronisierte Fassung erhältlich. Für die deutsche Fassung verantwortlich ist unser Redakteur Hans Duschl, der neben der Regie auch eine der drei Hauptrollen im Spiel übernahm. Die Übersetzung der sehr umfangreichen Texte des Spiels ist stilsicher und inhaltlich gelungen. Hin- und wieder stolpert man in der aktuellen Version noch über vereinzelte Tipp- oder Rechtschreibfehler, was bei der Gesamtmenge an Text aber nicht weiter tragisch ist. Diese sollen aber mit einem weiteren Update demnächst behoben werden. Mindestens genauso wichtig ist die deutsche Sprachausgabe und hier macht das Indiespiel einen sehr professionellen Eindruck. Alle 4 Rollen wurden passend besetzt und von den Sprechern überzeugend eingesprochen. Alles in Allem eine extrem gelungene Lokalisierung!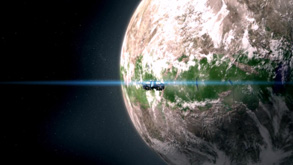 Videosequenzen lockern das Spiel auf.
Fazit
Es ist der Wahnsinn, was CBE Software mit ein paar tausend Dollar Crowdfunding-Geld und circa anderthalb Jahren Zeit aus ihrem unscheinbaren Sci-Fi-Schinken gemacht haben. Jeder Aspekt des Spiels wurde deutlich überarbeitet, aufgewertet und poliert. Während das Original mit den textbasierten Befehlen schon fast als Visual Novel hätte durchgehen können, ist das Remake dank interaktiver klickbarer Szenarien, Vollbild-Sichtfenster und der neuen grafischen Qualität eher mit einem interaktiven Film zu vergleichen. Dabei erzählt J.U.L.I.A. eine spannende Geschichte, die das Spiel zu einem runden Ganzen macht.
---
Kommentar
"Obwohl ich als Adventurespielsammler schon lange im Besitz der ursprünglichen Fassung war, habe ich das Spiel bisher ignoriert – eigentlich hat es mich so gar nicht interessiert, das Interface sah abschreckend aus und das Gameplay klang irgendwie seltsam. Die Indiegogo-Kampagne habe ich entsprechend auch nur unterstützt, weil die beiden Entwickler einen sehr netten Eindruck machten und sie mir nach der Geschichte mit Lace Mamba irgendwie leid taten – mit ganzen sieben US-Dollar. Vermutlich hätte ich das Spiel auch noch weiter vor mir hergeschoben, hätte nicht jemand den Test übernehmen müssen – und was soll ich sagen: Ich bin froh, dass ich mich dafür gemeldet habe, denn kaum hatte ich die ersten paar Minuten mit dem Reparatur-Minispiel hinter mich gebracht, begann das Spiel mich an den Bildschirm zu fesseln. Optisch und akustisch sowieso, doch vor allem wollte ich unbedingt der Geschichte weiter folgen und herausfinden, was es war, das bei der Expedition so schrecklich in die Hosen gegangen war. Nach gut 10 Stunden flimmerte dann eines der beiden möglichen Enden über den Monitor und hinterließ einen zufriedenen, extrem positiv überraschten Redakteur. Eine definitive Empfehlung an alle Adventurespieler die einer guten Sci-Fi-Geschichte nicht abgeneigt sind und auch diverse Minispiele in ihrem Adventure und einen über weite Strecken leichten Schwierigkeitsgrad nicht als Manko ansehen."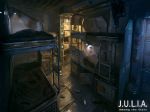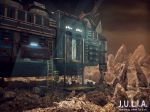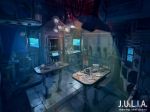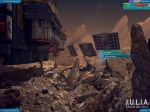 Mehr Bilder (54)
---
Pro und Kontra
| | | |
| --- | --- | --- |
| | + | Komplett überarbeitetes Gameplay |
| | + | Tolle Grafiken in 16:9 |
| | + | Schöne Musik |
| | + | Sehr gute Sprachausgabe |
| | + | Fesselnde Geschichte |
| | - | Teils überflüssige Minispiele |
| | - | Wenig klassische Rätsel |
---
Anforderungen
Mindestens
OS: Vista
Processor: Dual Core 2 GHz or higher
Memory: 1 GB RAM
Graphics: Minimum resolution: 1280x720 with at least 128 MB VRAM accelerated card
DirectX: Version 10
Hard Drive: 4 GB available space
Sound Card: DirectX compatible soundcard (Mandator
Empfohlen
OS: Windows 7 and Higher
Processor: Intel i5 or equivalent
Memory: 2 GB RAM
Graphics: Resolution of 1920x1080 with at least 512 MB VRAM accelerated card
DirectX: Version 10
Hard Drive: 4 GB available space
Sound Card: DirectX compatible soundcard (M
---
Links