Gabriel Knight: The Beast Within
Hersteller: Sierra

Vertrieb: Sierra

1995 (1996 in Deutschland) veröffentlichte Sierra die Fortsetzung des Adventure-Blockbusters Gabriel Knight: Sins of the Fathers aus dem Jahre 1993.
Wie der erste Teil, so stammt auch der zweite Teil aus der Feder der Autorin Jane Jensen, deren exzellente Recherchierarbeit für Sins of the Fathers sowie ihr außergewöhnlicher Erzählstil von unzähligen Fachmagazinen gelobt wurde. Die Erwartungen an den Nachfolger waren natürlich dementsprechend hoch und man hoffte erneut auf ein packendes, mit klugen Rätseln gespicktes PC-Spiel-Erlebnis.
Doch die Erwartungen wurden gar übertroffen. Fast in allen Belangen gelang es den Entwicklern, den Vorgänger noch zu übertreffen und so konnten sich auch die Auszeichnungen sehen lassen, die auf Gabriel Knight: The Beast Within förmlich nieder regneten: Vom "Best Story"- bis zum "Game of the Year"-Award war alles dabei, was die Palette an Computerspiel-"Oscars" zu bieten hat.

Story und Handlung:
The Beast Within ist in sechs Kapitel unterteilt, die alle von schönen und neugierig stimmenden Filmsequenzen ein- und ausgeläutet werden. In den Kapiteln schlüpft man abwechslungsweise in die Rollen von Gabriel Knight und Grace Nakimura. Diese gehen zwei, anfangs noch unterschiedlich erscheinenden Handlungssträngen nach, die gegen Ende jedoch immer mehr miteinander verschmelzen, ehe sie schließlich in ein unglaubliches Finale resultieren, in welchem die beiden Protagonisten nur gemeinsam bestehen können.
Das Intro des Spiels, das von einer äußerst atmosphärischen Musik begleitet wird, lässt den Spieler zunächst etwas verwirrt oder zumindest verwundert zurück, da es vorerst keinerlei aufschlussreiche Hinweise zu Gabriels neustem Fall zu geben scheint, zumal es außerdem gut 100 Jahre vor dem Beginn der eigentlichen Handlung spielt.
Eine wirkliche Einleitung erfährt der Spieler also erst, nachdem er sich dazu entschlossen hat, in das erste Kapitel zu starten und die Eröffnungssequenz beginnt.

Ein Jahr ist vergangen, seit der Horrorromanautor Gabriel Knight eine Reihe von Voodoomorden in New Orleans aufgeklärt hat. Dabei hat er das "Amt" des Schattenjägers (die Schattenjäger sind eine alte Dynastie von Kämpfern für das Licht, die das Böse auf Erden bekämpfen) übernommen, nachdem sein Großonkel Wolfgang Ritter beim Kampf gegen die Voodoosekte sein Leben lassen musste. Seitdem lebt Gabriel nicht mehr in der Südstaaten-Großstadt, sondern in Rittersberg in Bayern, wo er versucht, sich über die Rolle des Schattenjägers im Klaren zu werden und zusammen mit Gerde, Wolfgangs ehemaligen Geliebten, das Familienanwesen, Schloss Ritter bewohnt.
Doch schon bald muss sich Gabriel als Schattenjäger beweisen: Rund um die bayerische Metropole München geschehen grausige Wolfsmorde, was unter normalen Umständen keinen Schattenjägerfall darstellen würde, zumal die Polizei zwei entlaufene Zoowölfe für die Verstümmelungen verantwortlich macht. Doch die Bewohner von Rittersberg halten den Mörder für einen Werwolf. Und so wird Gabriel damit beauftragt, Nachforschungen in und um München anzustellen und "die Bestie" zur Strecke zu bringen denn, wie Gabriels Auftraggeber Werner Huber anmerkt:
"Es ist nicht das erste mal, dass man in Rittersberg das Werk eines Werwolfs sieht. Und wenn es nicht bald aufhört, dann wäre es nicht das letzte."
Währenddessen befindet sich Grace Nakimura in New Orleans und hütet dort die Buchhandlung des neuen Schattenjägers, die nach dem Erfolg der "Voodoo Murders", Gabriels literarischen Aufarbeitung der Erlebnisse aus Sins of the Fathers, boomt wie nie zuvor. Gelangweilt und im Unklaren gelassen, wie es nun nach Gabriels neuer Berufung weitergehen soll, erhält Grace einen Brief vom Schattenjäger. In diesem Brief, dessen Anfertigung im ersten Kapitel freilich erst vom Spieler veranlasst werden muss, erzählt Gabriel knapp, dass er einen neuen Fall angenommen hat und Gerde für ihn die Recherchen anstellt.
Wutentbrannt reist Grace sofort nach Rittersberg, um dem Schattenjäger die Leviten zu lesen, dafür, dass er sie nicht in den Fall mit einbinden wollte. Schließlich hatte sie mit ihren Recherchen für Gabriel nicht unwesentlich zur Lösung des ersten Falls beigetragen. Und so soll auch dieser Fall nicht ohne die Hilfe der fleißigen Assistentin abgeschlossen werden.
Enttäuschenderweise trifft Grace auf Schloss Ritter jedoch nur Gerde an, da Gabriel natürlich schon inmitten seiner Ermittlungen in München steckt. Und zu Graces Ärger sind weder Gerde, noch der Rest der Dorfbewohner dazu bereit, ihr den genauen Aufenthaltsort des Schattenjägers zu verraten. Doch schon bald reißt sie die Recherchierarbeit an sich und durchforstet die Schattenjägerbibliothek nach hilfreichen Informationen zum Thema "Werwölfe", wobei sie auf das Geheimnis des mysteriösen "Schwarzen Wolfes" trifft.
Außerdem gilt es, herauszufinden, wie der wahnsinnige König Ludwig II. und der Komponist Richard Wagner in diese Angelegenheit hineinpassen und so findet man sich bald verstrickt in einer faszinierenden Melange aus Jane Jensens Fiktion und deutscher Geschichte wieder, die bis zum Ende nicht nur zerreißend spannend, sondern gleichzeitig auf eine überraschende, ja geradezu unheimliche Weise realistisch bleibt.

Grafik und Filmproduktion:
Jane Jensens grafisches Vorbild für Gabriel Knight: The Beast Within war zweifellos das Horroradventure Phantasmagoria ihrer Sierra-Kollegin Roberta Williams. Die Idee, reale Schauspieler für ein Adventure zu verwenden, gefiel Jensen so gut, dass sie auch Gabriel Knight in Gestalt einer Person aus Fleisch und Blut (in diesem Falle Dean Erickson) auf die Monitore zaubern wollte. Dazu bedienten sich die Entwickler im Wesentlichen der Engine von Phantasmgoria und benutzten auch dasselbe Studio wie Roberta Williams für die Filmaufnahmen zu The Beast Within.
So gibt es also für jede ausgewählte Aktion im Spiel mindestens eine kurze Filmsequenz, in der man die Spielfigur handeln sieht. Natürlich wiederholen sich viele dieser Szenen immer wieder (darum kann man sie auch mit einem Mausklick überspringen), denn wer wollte schon sehen, wie sich Gabriel auf zehn verschiedene Weisen seine Jacke schnappt und zur Tür hinausgeht, abgesehen davon, dass dafür noch ein paar CD-ROMs mehr für das Spiel notwendig gewesen wären – und immerhin sind es schon sechs an der Zahl.
Was das Schauspielerische angeht, so haben wir mit The Beast Within sicherlich kein Meisterwerk vor uns. Allerdings sind die Leistungen der Schauspieler auch nicht so schlecht wie es ein paar wenige Spielzeitschriften behaupteten. So kann es dieser interaktive Spielfilm vom schauspielerischen Standpunkt aus betrachtet auf jeden Fall locker mit einer TV-Serie aufnehmen, da viele für das Spiel engagierte Schauspieler wie Dean Erickson als Gabriel Knight oder Peter Lucas als Friedrich von Glower auch eben aus dieser Branche der amerikanischen Medienwelt bekannt sind. Übrigens spielten gerade diese Beiden ihre Rollen so überzeugend, dass man meinen könnte, sie hätten das Drehbuch zum Spiel selbst geschrieben.
Ausnahmslos alle Filmaufnahmen für das Spiel wurden in den Sierra-Studios gedreht und dank der Bluebox-Technik mussten keine Ausflüge mit den Schauspielern nach München unternommen werden – die Schauspieler agierten einfach vor der blauen Wand, welche später von den Programmierern durch die entsprechenden Grafiken ersetzt wurde.
Eine Sache, die Jane Jensen in Phantasmagoria weniger gefallen hat, waren die vorgerenderten Hintergründe, die auf den Bildschirmen der Entwickler entstanden sind. Die Schauspieler wollten einfach nie so richtig glaubwürdig in diese bunte Computerwelt hineinpassen und so entschied man sich bei The Beast Within für Foto-Hintergründe wenn es einmal galt, Schloss Neuschwanstein oder den Münchner Marienplatz auf den Bildschirm zu projizieren. Eine gute Entscheidung, denn die Bilder unterstützen stets die durchgehend düstere, jedoch niemals aufgesetzt wirkende Atmosphäre des Spiels. Man bewegt seinen Charakter also zumeist auf starren Standbildern umher, in die hier und da auch mal ein paar Animationen wie z.B. fließendes Wasser eingefügt sind. Natürlich existieren nicht alle Locations im Spiel auch in Wirklichkeit und so bekommt man auch ab und zu "handgemachte" SVGA-Grafiken zu sehen, anstelle von Fotos, wobei dieser Unterschied zwar erkennbar, aber nie störend ist.
Die Spieler-Charaktere bekommt man visuell in drei verschiedenen Versionen vorgeführt. Die eine Version ist natürlich die, des agierenden Schauspielers, wenn er gerade in einer der unzähligen Videosequenzen gezeigt wird. Diese Version ist die grafisch ansprechendste, da man hier die wohl realistischste Art der Darstellung eines Spielercharakters geboten bekommt, nämlich Full-Motion-Video, also nichts anderes als ein Stückchen Film, wenn auch in niedrigerer Qualität als im Fernsehen.
Die andere Version ist die, die man zwischen den Dialogen zu Gesicht bekommt. Hierbei handelt es sich ebenfalls um die Gestalten der Schauspieler, die in 256 Farben in den Computer übernommen und jeweils mit ein paar Animationen versehen wurden.
In der dritten Version wird sichtbar, dass Gabriel Knight 2 ein 3rd-Person-Adventure ist, was heißt, dass man den eigenen Spielercharakter stets in der Landschaft herumstehen sieht, auch wenn gerade mal eben nichts passiert. Hier hat man sich für computergenerierte, an das Aussehen der Schauspieler angelegte 2D-Figuren entschieden. In diesem Fall hätte ich mir allerdings etwas mehr Ähnlichkeit mit Phantasmagoria gewünscht, da dort die eindigitalisierten Schauspieler verwendet wurden, die sich auch mal im wahrsten Sinne des Wortes "die Füße vertreten", wenn der Spieler gerade tatenlos vor dem Bildschirm sitzt. So bewegen sich in The Beast Within zwar oftmals die anderen Figuren, unsere Protagonisten dagegen bleiben immer bis zur nächsten Aktion stramm und unbeweglich wie ein Kerzenständer.
Für ein kleines Manko der Grafik halte ich die Gestaltung der Werwölfe an manchen Stellen im Spiel. Die computergenerierten Biester und deren Bewegungen sehen oftmals etwas unglaubwürdig aus. Sicher, ich habe noch nie einen echten Werwolf gesehen, aber ich stelle ihn mir doch zumindest etwas größer vor als er im Spiel dargestellt wird, wo er stellenweise die Größe eines Schoßhündchens hat. Zumindest aber in ihrer Hässlichkeit stehen diese Untiere meinen Vorstellungen von einem Werwolf in keiner Form nach.
Letztendlich kann man gespaltener Meinung über die Grafik des Spiels sein. Die zweidimensionalen SVGA- und teilweise auch 3D-Grafiken täuschen nicht darüber hinweg, dass es sich hierbei um ein sogenanntes 'Full-Motion-Video'-Spiel handelt. Diese Form von Grafik liebt oder hasst man. Ich selbst gehöre zu den Sympathisanten dieses Genres, vor allem da es bis heute, meiner Meinung nach, auch durch 3D-Engines keine realistischere Darstellung von Charakteren bzw. Menschen gibt. Manch einem mag das egal sein, weil es ihm bei einem Computerspiel auf die Animationskunst ankommt und darauf wie gut es gelingt, einen Menschen zu modellieren, nicht aber zu "kopieren" wie es in einem Spielfilm der Fall ist.
Fakt ist jedoch, dass selbst viele hartnäckige FMV-Feinde von The Beast Within begeistert waren und das Spiel somit eine absolute Ausnahmestellung im Genre der interaktiven Spielfilme inne hat.

Sound und Ambiente:
Wie schon erwähnt, wird das Intro des Spiels von einem äußerst atmosphärischen Soundtrack begleitet wie man Seinesgleichen aus großen Filmepen kennt. Wer danach denkt, das musikalische Pulver des Spiels sei nun bereits bis zur Schlussmusik verschossen, der hat sich gewaltig geschnitten. Was Sierra dem Spieler in The Beast Within an musikalischen Häppchen serviert ist kein Fast Food, sondern absolute Feinkost. Selten profitierte die Atmosphäre eines Spiels so sehr von seiner Musik wie hier. Die anfangs noch etwas lockere Stimmung im Spiel wird von der Musik ebenso unterstützt wie die gegen Ende immer düsterer werdende Atmosphäre. So hören wir in heiteren Szenen beispielsweise flotte Jazzklänge vom Klavier. In spannenden oder dramatischen Szenen dagegen bediente man sich der orchestralen Musik, bei der vor allem die Hörner auffallen, deren schmetternder Klang dem Spieler bei einer Verfolgungsjagd im Wald den Puls in die Höhe jagt. Zur Freude derer, die bereits den ersten Teil der Gabriel Knight-Reihe gespielt haben lässt sich sagen, dass in The Beast Within auch einige neu überarbeitete Musik-Motive aus Sins of the Fathers wiederzuerkennen sind. Nicht zu vergessen ist auch, dass die ins Spiel integrierte Oper "Der Fluch des Engelhardt" eigens für The Beast Within geschrieben und komponiert wurde – erlebt man ja auch nicht alle Tage bei einem Adventure.
Auch in Sachen Synchronisation hat sich Sierra diesmal nicht lumpen lassen. In kaum einem anderen Adventure macht es so viel Spaß, einen Dialog zu führen, nur um den Stimmen der grandiosen Sprecher zu lauschen. Die Leistung der deutschen Sprecherhauptrollen des Spiels sind die besten, die ich jemals in einem Computerspiel vernommen habe. So unterstützt der Sprecher von Glowers wundervoll die Mystik, die seinen geheimnisvollen Charakter umgibt – seine Stimme ist wohl die einprägsamste von allen und war für mich deshalb auch leicht in The Last Express wiederzuerkennen, für das angeblich dasselbe Studio die Sprecheraufnahmen gemacht haben soll. Fantastisch auch der Sprecher von Gabriel, der bereits als Roger Wilco in Space Quest 6 glänzte. Seine eigene Art von Sarkasmus und seine oft leicht verschüchtert-witzig klingende Stimme machen den Wandel des coolen Ladykiller-Gabriels zum zurückhaltenderen Dean Erickson-Gabriel nun auch stimmlich perfekt. Und auch die gute Grace hat in ihrer äußerst emanzipiert klingenden Sprecherin eine mehr als passende Stimme gefunden, welche die Schauspielerleistung der oftmals nicht ganz so überzeugenden Joanne Takahashi noch übertrifft.
Die Nebenrollen wurden stimmlich teilweise, man möchte fast sagen, nach Tatort-Manier besetzt. Denn gerade in Bayern wird natürlich Dialekt gesprochen – in The Beast Within sprechen jedoch ausschließlich Nebencharaktere den bayerischen "Slang", manchmal mehr, manchmal weniger aufgesetzt wirkend, in seiner sprachlichen Perfektion jedoch stets bravourös, soweit ich das als Schwabe beurteilen kann.
Besonders erwähnenswert finde ich auch noch die Musik während der Dialoge. Man verzichtete nämlich auf durchgehend monotone Begleitungsmusik in den Dialogen, wie man es aus anderen Spielen kennt und hat stattdessen kurze Musikstücke bewusst als Effekte an bestimmten Stellen eingesetzt, um den Inhalt der Dialogzeile zu unterstreichen. Auffällig ist dieses gelungene Spannungsmittel vor allem, wenn Gabriel in einem Dialog den Namen "Schwarzer Wolf" fallen lässt, der Gesprächspartner sehr befremdlich reagiert und darauf eine bedrohliche Musik im Hintergrund einsetzt.

Gameplay und Steuerung
Im ersten Kapitel des Spiels schlüpft man in die Rolle von Gabriel, der sich auf dem Hof seines Auftraggebers niedergelassen hat und von dort aus mit seinen Recherchen zu den Wolfsmorden beginnt. Man steuert Gabriel in der 3rd-Person-Ansicht mit der Maus und einem Point&Click-System wie es einfacher kaum sein könnte. Praktisch jede Aktion wird mit dem beliebten "Left-Mouse-Click" ausgeführt. Egal, ob sich Gabriel ein Schaufenster anschauen, durch eine Türe gehen oder einfach nur über den Marienplatz wandern soll – das Mausicon zeigt stets die Form eines Dolches, wenn es einen Hotpoint passiert und ein Klick mit der linken Maustaste lässt unseren Helden (bzw. unsere Heldin Grace) mit dem anvisierten Objekt interagieren. Ein Vorteil dieses sogenannten "intelligenten Cursors" gegenüber dem von LucasArts bekannten SCUMM-System mit der Verbleiste ist, dass sinnlose Aktionen, sowie überflüssiges Mäuseschieben und –drücken vermieden werden. Ein klarer Nachteil ist dagegen natürlich der Verlust von Handlungsfreiraum für den Spieler, der nun nicht mehr selbst entscheiden darf, ob er sich einen Gegenstand nur anschaut oder gleich in die Tasche steckt. Dafür gibt es aber eine Nahansichtfunktion mit der man sich alle eingesammelten Gegenstände noch mal genau anschauen kann, zu denen Gabriel und Grace auch immer noch kurze gesprochene Informationen parat haben. Außerdem scheint die Spieldesignerin sich ziemlich gut in die Lage des Spielers hineinversetzen zu können, denn die Spielfigur unternimmt eigentlich nie einen Schritt, der dem Spieler abwegig erscheint, bis auf wenige Ausnahmen, versteht sich.
Wie schon im ersten Teil der Gabriel Knight-Serie wird das Gameplay zu einem wesentlichen Teil von Dialogen bestimmt, bei denen man den Gesprächspartner im Multiple-Choice-Verfahren zu verschiedenen Themen ausfragen kann. Die Gespräche zu den einzelnen Themen laufen in Videosequenzen ab, in denen statt der Dialogzeilen der Charaktere, schauspielerischen Inszenierungen der Gespräche dargeboten werden. Zudem nimmt Gabriel jeden Dialog auf Kassette auf, so dass man sich alle Gespräche später noch einmal bequem über Gabriels Diktiergerät anhören kann. Das Diktiergerät hat diesmal sogar noch ein weiteres Kassettendeck, mit dem man von einer Kassette auf eine andere aufzeichnen kann. Leider gibt es nur einmal im Spiel und das schon recht früh zu Beginn, die Möglichkeit bzw. die Notwendigkeit, dieses Kassettendeck zu verwenden – man muss sich ein Gespräch passend zusammenschneiden – wobei dieses Rätsel ohne Lösungshilfe kaum zu schaffen und auch noch mit einer echten Sackgasse verbunden ist. Echt schade, dass diese tolle Rätselidee nicht gut umgesetzt werden konnte, so wird wohl kein Spieler lange an dieser Stelle herumknabbern und sich stattdessen nach der nächstbesten Lösung im Handbuch oder im Netz umsehen.
Ansonsten bekommen wir in The Beast Within Rätselkost der mittleren Schwierigkeitsstufe geboten, da die Möglichkeiten im Rätseldesign schon allein durch die Verwendung von Schauspielern eingedämmt wurden, die natürlich keine Hunde oder Affen unter der Jacke spazieren tragen können (wohl aber Tauben! :) ). In Sachen Rätseldesign ist Jane Jensen auf jeden Fall ein großes Lob für die Realitätsnähe der einzelnen "Quests" zu geben, die alle logisch nachzuvollziehen sind. Ab und zu jedoch merkt man unweigerlich den Drang der Autorin, den Spieler etwas zappeln zu lassen. So gibt es manchmal Dinge zu erledigen, die im Nachhinein gesehen zwar einleuchtend sind, deren Folgen jedoch unmöglich vorauszusehen sind und somit eher zufällig zum Weiterkommen verhelfen.
Ein anderer etwas negativer Beigeschmack ist die Linearität des Spiels, die sich vor allem im ersten Kapitel extrem auf die Handlung auswirkt. Denn der Spieler und vor allem der Protagonist muss ein Kapitel immer mit einem vorgeschriebenen Maß an Kenntnissen und "Erlebtem" beenden, damit die Geschichte ihren Lauf nehmen kann. Da ein Kapitel aber immer mit einem bestimmten Ereignis endet, muss das Spielscript gewährleisten, dass der Spieler sich zu diesem Zeitpunkt alle nötigen Informationen angeeignet hat, die er für den weiteren Verlauf des Spiels benötigt. Darum wird diese "Zeit", die bis zum Eintreten der jeweils letzten Aktion eines Kapitels verstreicht, in Form einer linearen Abhandlung der Aufgaben innerhalb eines Kapitels dargestellt, so dass beispielsweise das Erhalten eines Forschungsberichts davon abhängig ist, ob der Anwalt der Ritters bereits einen Familienstammbaum für Gabriel auftreiben konnte. Je nachdem, ob man besagten Bericht schon in die Finger bekommen hat, erhält man den Stammbaum nämlich umgehend oder wird anderen Falls gebeten, sich noch etwas zu gedulden bis die Dokumente gefunden werden.
Während diese Linearität im ersten Kapitel lediglich etwas gewöhnungsbedürftig zu sein scheint, kann sie im vierten Kapitel, wo man mit Grace einige Museumsbesuche zu erledigen hat, unter Umständen schon zu einem kleinen Ärgernis werden, wenn man mal versehentlich über eines von vielen Museumsdokumenten hinweg gesehen hat, das wichtige Informationen beispielsweise über das Leben Ludwigs II. enthält und sich dann wundert, warum das Kapitel einfach nicht enden möchte. Überhaupt werden ungeduldige Spieler eher weniger Freude an dieser Phase des Spiels haben, in der es fast nur um Recherchierarbeit und das damit verbundene Lesen von Dokumenten geht, die dem Spieler gleichzeitig auch von den Sprechern vorgelesen werden (übrigens gelten die Dokumente nur dann als "gelesen", wenn sie angeklickt und somit zumindest kurz von den Sprechern angelesen wurden – man kann die Monologe, sowie die Dialoge mit einem Mausklick abbrechen). Mir hat dieser Part allerdings viel Spaß gemacht, da die Story gerade hier enorm an Tiefe gewinnt und den Spieler mehr und mehr die Zusammenhänge der beiden Handlungsstränge der Geschichte erkennen lässt.
Nach alter Sierra-Tradition kann man auch in diesem Spiel "sterben". Umso notwendiger erscheint diese Tatsache natürlich dadurch, dass es sich bei The Beast Within um einen waschechten Mystery-Thriller handelt. Darum stirbt man hier auch nicht einfach wie in Leisure Suit Larry, weil man dummerweise vergessen hat, sich seines Polyester-Anzugs zu entledigen, bevor man die fegefeuergleiche Sauna betritt. In Gabriel Knight 2 segnet unser Hauptcharakter in Echtzeitsequenzen das Zeitliche. Das heißt, dass der Spieler in bestimmten Phasen unter Zeitdruck handeln muss und trifft er dabei eine falsche Entscheidung oder gar überhaupt keine, so kann sein Versagen den Tod des Charakters zur Folge haben, wenn er sich gerade in einer lebensbedrohlichen Situation befindet (und das kann schon mal vorkommen, wenn man sich mit Werwölfen anlegt). Diese Rätsel stellen eine hervorragend gelungene Abwechslung zu den üblichen Adventure-typischen Kombinationsrätseln dar und treten vermehrt in der Schlussphase des Spiels auf. Meist sind sie auch komplexer als die Actionsequenzen aus anderen Spielen wie Baphomets Fluch, wo jene teilweise schon nach ein paar wenigen Mausklicks beendet sind.

Text verfasst von Dominik Weber.
---
Kommentar
"Es gibt Spiele, die hat man gern, spielt sie durch und vergisst sie ein paar Jahre später wieder. Warum, weiß ich nicht, aber ich weiß, dass Gabriel Knight: The Beast Within ganz gewiss nicht dazu gehört. Wer Gabriel Knight 2 einmal gespielt hat, der wird es ganz bestimmt noch einmal spielen, vielleicht sogar noch zweimal oder gar noch viel öfter. Und er wird sich selbst nach dem vierten oder fünften Durchspielen noch daran erinnern können, wie er das erste mal die Zeitung im Huberhof gelesen, sich mit Baron von Glower über die Philosophie des Jagdclubs unterhalten, im Rittersberger Verlies gestanden, und den Abspann von The Beast Within verfolgt hat.
Jane Jensen ist mit diesem Spiel mehr als nur ein würdiger Nachfolger zu ihrem Erstlingswerk Sins of the Fathers gelungen. Sie hat es geschafft, mit einem fähigen Team von Filmleuten und Grafikern, den Musik-Kompositionen ihres Ehemannes Robert Holmes, einer Menge an kluger Rätsel und einer ebenso fesselnden wie faszinierenden Geschichte (die bis heute Ihresgleichen sucht), ein atmosphärisches Meisterwerk zu schaffen, das selbst noch in Zeiten, in denen 3D-Grafik nur noch Nostalgiker interessiert, ein einzigartiges Spielerlebnis sein wird.

Text verfasst von Dominik Weber."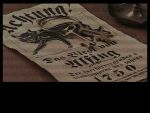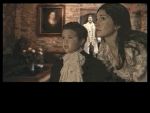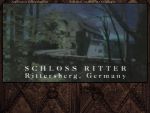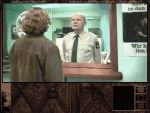 Mehr Bilder (40)
---
Pro und Kontra
| | | |
| --- | --- | --- |
| | + | fantastische Story |
| | + | gute Hauptdarsteller |
| | + | einzigartige Atmosphäre |
| | + | sehr atmosphärische Musik |
| | + | erstklassige Lokalisierung |
| | - | niedrig auflösende FMV-Grafik |
| | - | streng lineares Gameplay |
---
Anforderungen
Mindestens
486 / 66Mhz 4 MB RAM
min. 20 MB Festplatte
SVGA-Grafikkarte (640*480, 256 Farben), VESA unter DOS
Doublespeed-CD-ROM-Laufwerk
Soundkarte: SoundBlaster / General Midi 100% kompatibel
Maus
Empfohlen
486 / 66Mhz 8 MB RAM
40 MB Festplatte
SVGA-Grafikkarte (640*480, 256 Farben), VESA unter DOS
Quadspeed-CD-ROM-Laufwerk
Windows 9x
---
Links